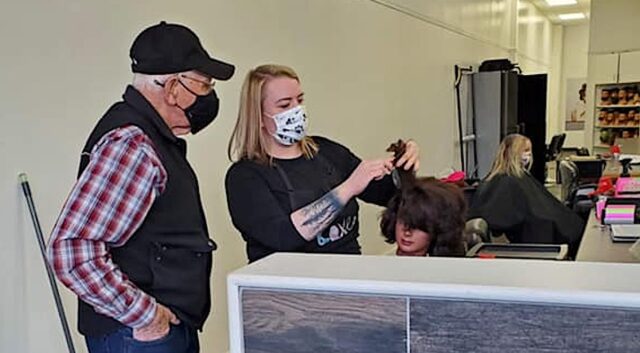 Reading Time:
2
minutes
An elderly man has captured the hearts of many after photos of him taking hair and makeup lessons in order to help his wife, went viral. A Facebook post showing the man, who wishes to remain anonymous, learning beauty how-to's has been shared over 300,000 times.
According to CityNews Winnipeg, the man, visited Delmar College of Hair and Esthetics in Alberta, Canada. While not your typical beauty school student, he told the school's director Carrie Hannah, that he wanted to learn some skills so he can assist his wife.
The devoted husband reportedly asked if there were any classes he could participate in. He was then paired with a teacher and mannequin, and given lessons on how to operate the curling wand and protect his wife's skin. He also asked for tips on applying her mascara.
"My staff and students were so touched by his sincere wish to help his wife of 50 plus years," Carrie said.
"He lovingly pulled pictures from his wallet, showing everyone his wife, and boasted about how beautiful and talented she has always been.
"Her appearance has always been something she has taken pride in and it's important to her so therefore important to him."
"He started to explain that his wife was struggling with her vision right now, and was struggling to curl her own hair and was burning herself," Hannah told City News. "He really wanted to help her."
"He is turning 80 in May, and I think he is also a very brave man for stepping into a hair college and asking for lessons on styling hair, as I don't think too many men would do that."
"In an age of staged social media photos, it was really great to see an authentic real human gesture of love."
Since his initial visit, both the man and his wife have visited the college to express their gratitude to everyone there.
Carrie said, "They're both impressed with his new professional skills. And her hair is looking great!"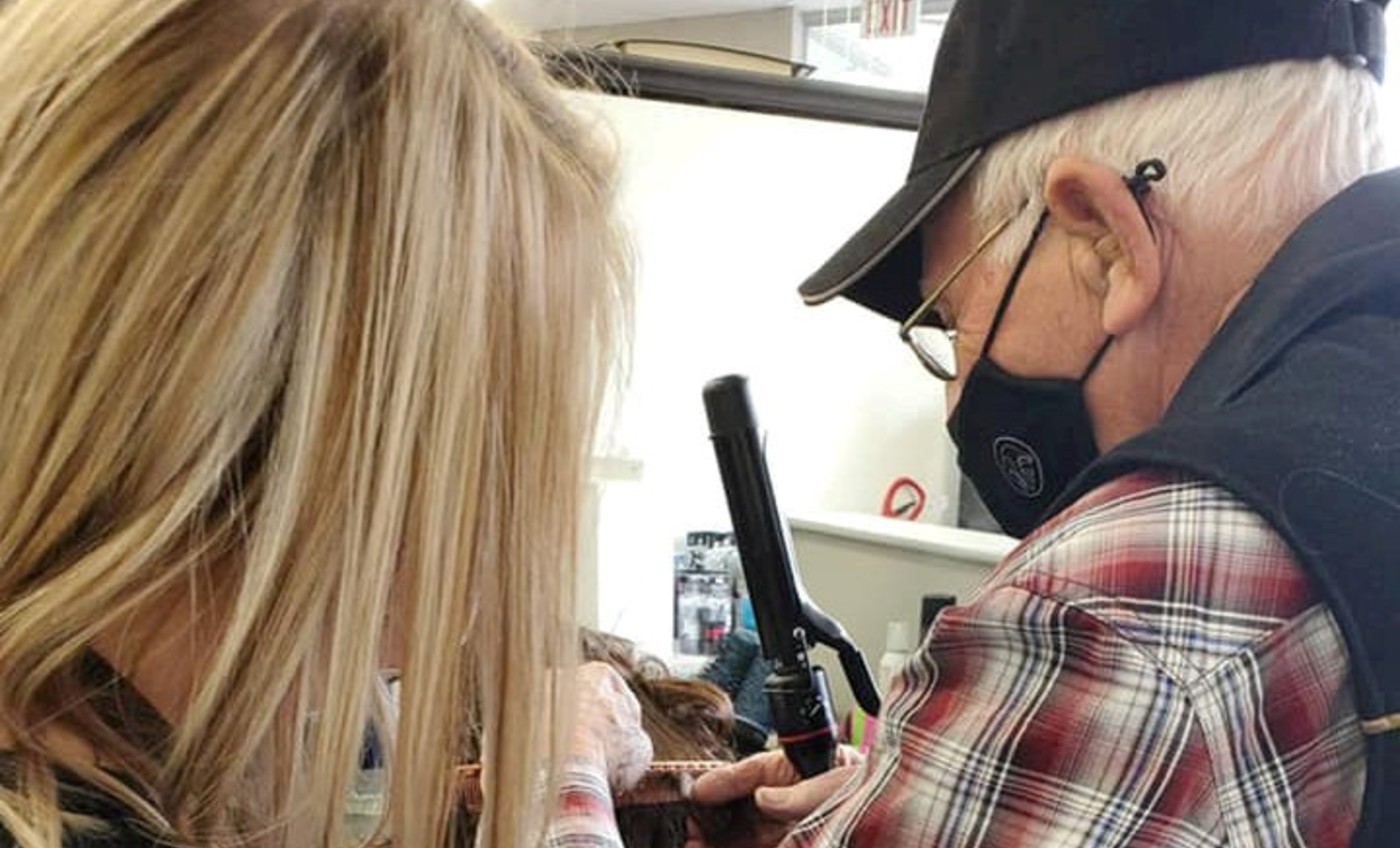 Judging by the comments on the viral post by HAIR DESIGN BY BRITNEY, he touched the heart of thousands. Twenty five thousand comments were left and the story was shared 380,000 times on Facebook.
According to Hannah, the unexpected beauty lesson turned into one of the highlights of her 31-year career.
"He just genuinely warmed everyone's hearts…We really needed some cheering up, and he sure did it."
Read the full story on City News.