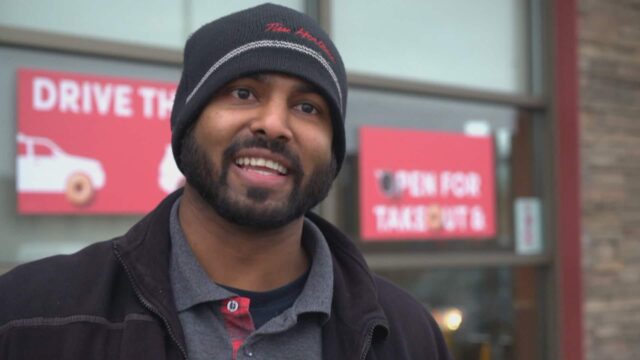 Reading Time:
< 1
minute
Every day you have the chance to impact people's lives. This goes from a friendly, "Hello!" to going out of your way to doing something extra special. Everything you do matters.
Vishnu Gopansothilingan has "always has been a ray of sunshine," especially during such a time of uncertainty, according to the fundraiser organized by one of his customers, Matthew Shulman. When people drive through the Timmies on Bathurst and Rutherford, they look forward to being greeted by Gopansothilingan's positive demeanor.
"I, like many others look forward to my morning coffee, fist bump, huge smile, worldly quotes, weather reviews, silly jokes and the 'have an amazing day. I know there are residents who actually go out of their way to hit up this Tim Hortons because of Vishnu," writes Shulman.
'It's amazing how people appreciate the small things that I do," responds Gopansothilingan. Little did he know, the fundraiser would raise over $20,000 for his academic endeavors. He recently had to quit university as he was experiencing some financial hardships.
The small things, are often the big ones.