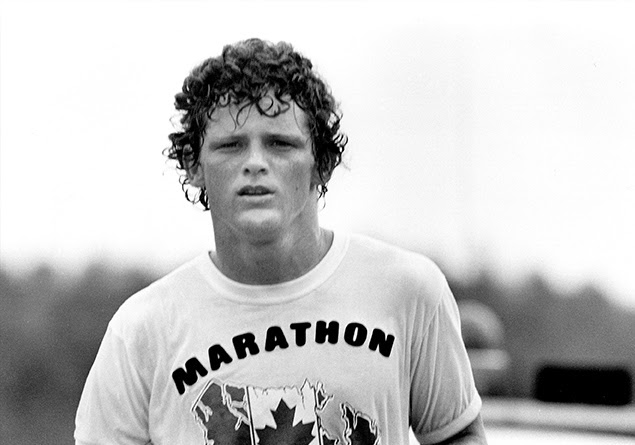 Reading Time:
2
minutes
My bike once suffered a shipping accident and the carbon-fibre frame was damaged. Most people – including the ones at the bike shop – were ready to trash the frame as it was considered "damaged goods". I challenged that idea and asked to keep it.
—–
On March 9, 1977, 18-year-old Terry Fox discovered he had a malignant tumour in his right leg. Just four days later his leg was amputated 15 centimetres (six inches) above the knee. The night before his amputation Terry read about an amputee runner and that very night, he had a dream about running across Canada.
Terry was overcome with the suffering of children he witnessed in the hospital and decided that he would embark on the Marathon of Hope. He trained for 101 days until he could run 42.2km (a marathon), but during his training, Terry ran over 5,000km.
On April 12, 1980, Terry Fox dipped his artificial leg into the Atlantic Ocean and set out on a journey that would inspire people around the globe for decades to come. He ran an average of 42km a day – through six provinces. After 143 days and 5,373 kilometres (3,339 miles), Terry stopped running outside of Thunder Bay, Ontario; his primary cancer had spread to his lungs. Before returning to BC for treatment Terry said, "I'm gonna do my very best. I'll fight. I promise I won't give up."
Terry's goal was to raise $1 from every Canadian. At the time, this would have equalled $25 million dollars. On February 1, 1981, this goal was realized and just a few months later, Terry Fox passed on – one month short of his twenty-third birthday.
This year, the Terry Fox Foundation announced that over $800 million has been raised to support cancer research in Terry's name.
Terry Fox is a hero. His example of empathy, perseverance and grit is one that challenges the idea of possibility. He is someone who we can all look to when we need an example of manifesting our wildest dreams – even when the conditions may not appear to be ideal. Terry Fox fought for those who couldn't fight for themselves, an act that in this day and age is needed more than ever.
—–
I sent the frame away to be fixed. When it was returned I assembled a bike that would carry me to some of my favourite moments, some of my most challenging ones, and moments that have taken my breath away both literally and figuratively. Back in 2007, I did a bike ride from London, England, to Paris, France. All the proceeds from my fundraising went to Cancer Research. My hope is that this bike will take me on a similar adventure – fully fueled by purpose.
I named my bike Terry Fox.
Photo: The Terry Fox Foundation