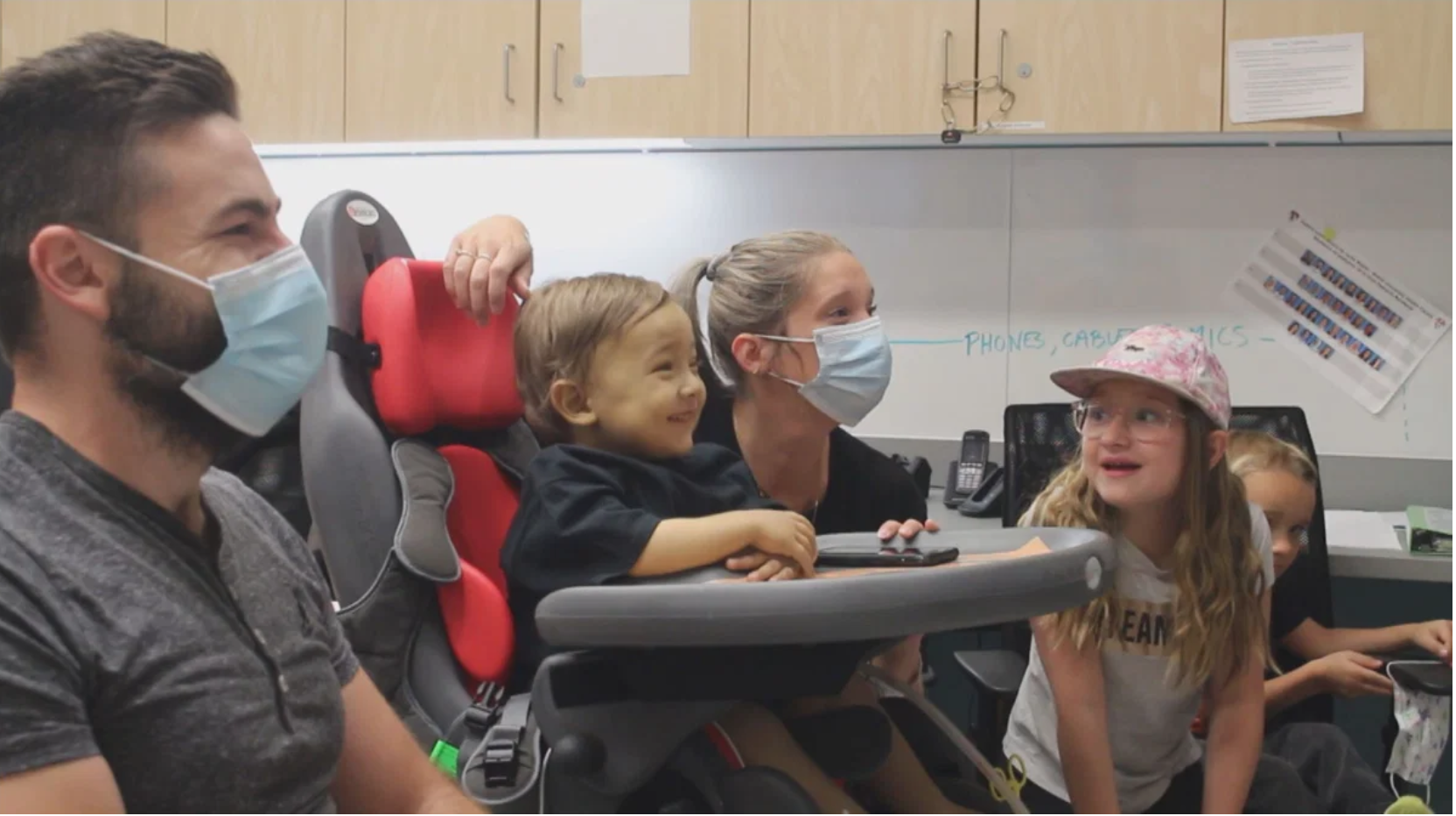 Reading Time:
2
minutes
A Montreal toddler battling a rare form of cancer meets his heavy metal hero.
This is little Milan Rossignol. He's likely one of the youngest metalheads you're likely ever meet.
The almost three-year-old heavy metal band of choice? Metallica. Milan spends hours every day rocking out to his favourite music. Which has been a blessing as it's how the toddler, and his family, are coping with the difficult days.
The three-year-old is a patient in Montreal Children's Hospital intensive care unit where he's been receiving chemotherapy treatments for a rare type of cancer that was diagnosed when he was just one.
"There's a lot of kids who have it who are really not very sick but Milan unfortunately has two very important organs that are both very severely affected — both his lungs and his liver" said Dr. Sharon Abish, the pediatric oncologist in charge of Milan's case.
He gets so excited every time Metallica gets on the screen
While Milan is non verbal because of his illness, his love for American heavy metal band Metallica comes through loud and clear.
"He gets so excited every time Metallica gets on the screen and dad and him just rock and roll and they just have a great time" Abish said.
"You can see his face light up whenever their videos are playing on the computer," Dr. Sharon Abish, a pediatric oncologist at the Montreal Children's Hospital told Global News earlier this week.
"I think it's the energy he needs to battle the cancer and the diseases," said Milan's father Yannick Rossignol.
This his devoted doctors at the hospital got an idea. They launched a successful Twitter campaign requesting a virtual meeting with the band.
After thousands of retweets and likes, Lars Ulrich, Metalica's drummer. The much-anticipated meeting took place with Ulrich chatting it up with Milan and his parents, Yannick Rossignol and Catherine Perreault, as well as Milan's siblings.
"Because the Montreal Children's Hospital [made] a miracle for Milan and I think it's possible [that] Milan [could] have a miracle too," he said.
While Milan faces a tough road ahead, his family remains positive.
"We move forward," Rossignol said. "We don't give up," added Perreault.
Read the full story at Global News and The World News.